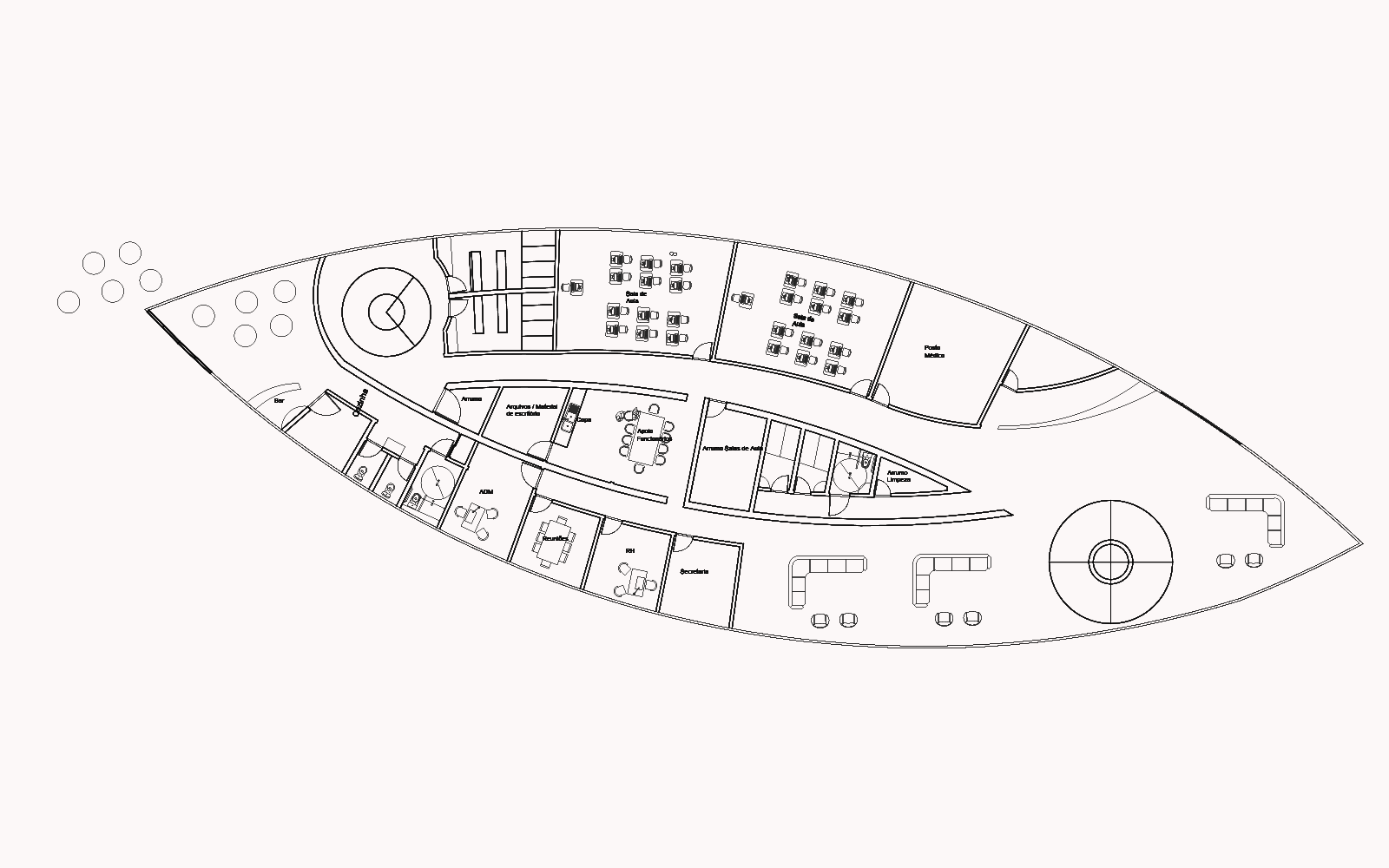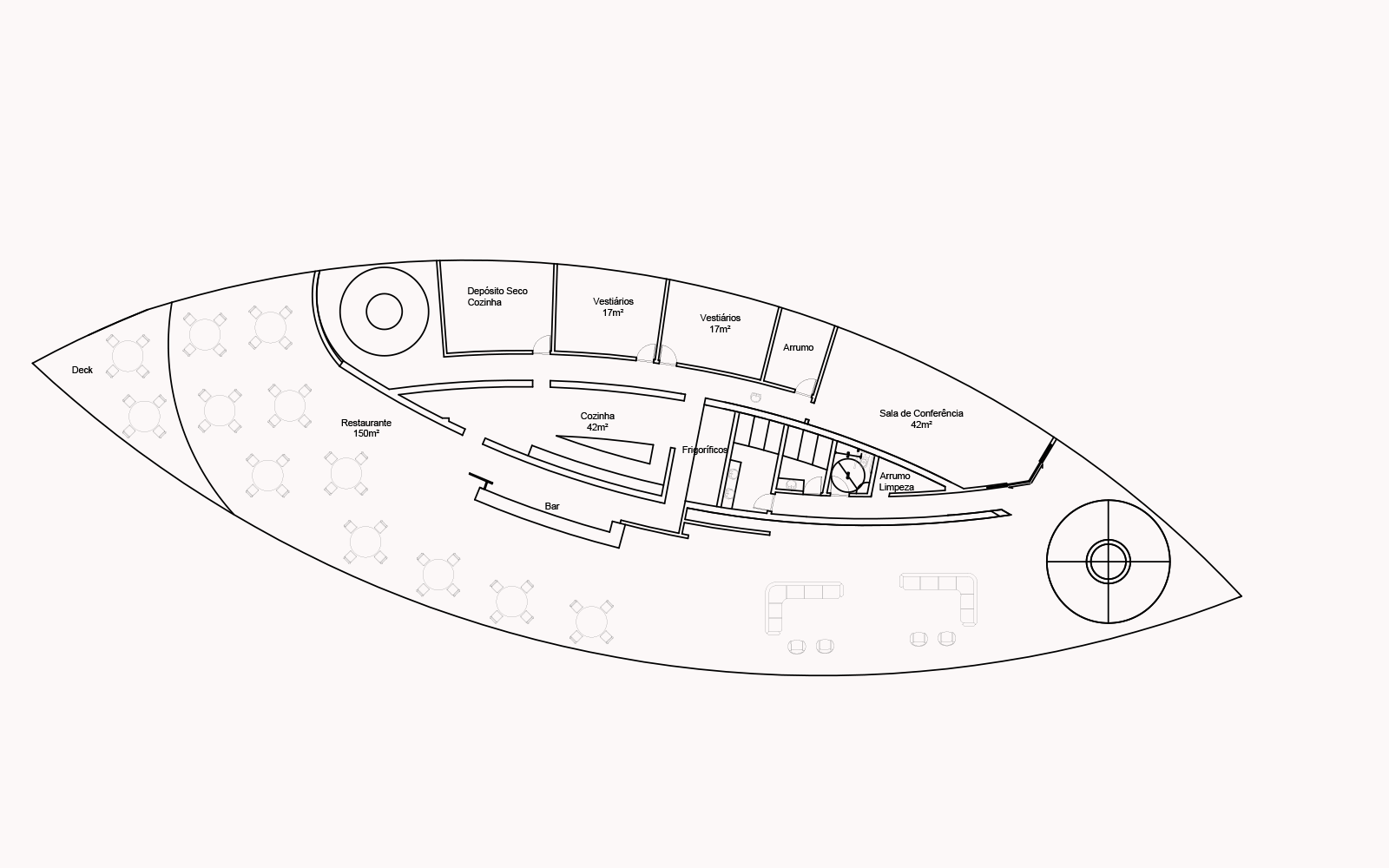 About The Project
The proposal aims to establish a nautical school with accommodation to promote the revitalization of the riverside area of ​​Lisbon – Portugal. Within the program, it is included a space for pedagogical purposes, a hotel and a multipurpose space for possible events.
After the analysis of the surroundings, the search began for the form that would best suit the space and the proposal. From the beginning I was attracted to the possibility of using elements present in vessels such as: steel cables, masts, curved shapes and aerodynamics.
Development
Inspired by the theme, the project is made up of a building divided in 3 floors coated with glass curtain and a large cover/roof, which resembles the shape of a sailboat sail, that provides solar protection to the building and creates a large area for boat maintenance.
The ground floor presents all dependencies related to the nautical school, with the presence of a reception, administration, classrooms, a medical station and a wide and comfortable living room. On the first floor are the dormitories, bathrooms, living space, a cafeteria and the laundry room. This floor allows access control by stairs and elevator. The 2nd floor combines a dining space, multipurpose area and a conference room, providing the place an excellent potential for events. In this space there is also an outdoor terrace that allows appreciation of the beautiful view of the city to the north.
Universidade de Lisboa
Subject: Project
Year: 2
Semester: 2
Coordinator: Prof. Dr. Magdalena Cunha Matos